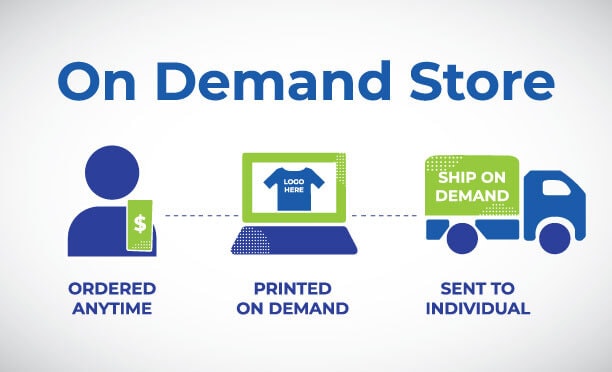 Make Fulfillment for your Company or Organization Easy with an On Demand Store.
Have your orders fulfilled on demand! This type is perfect for companies, schools, churches, and organizations who want ongoing stores with multiple designs and no minimum order. Each order is printed and shipped separately at any time.
Cost is $100 one time fee.  That covers 1 design. If you want additional designs those are $50 per additional design.