As a print company, we've seen the good, the bad, and the down right embarrassing when it comes to designs. Not to make their pain your gain, but in the interest of preventing more hilarious mishaps, here's five tips on how to avoid embarrassing designs, featuring some funny church fails we found circling the internet.
#1 Know Your Canvas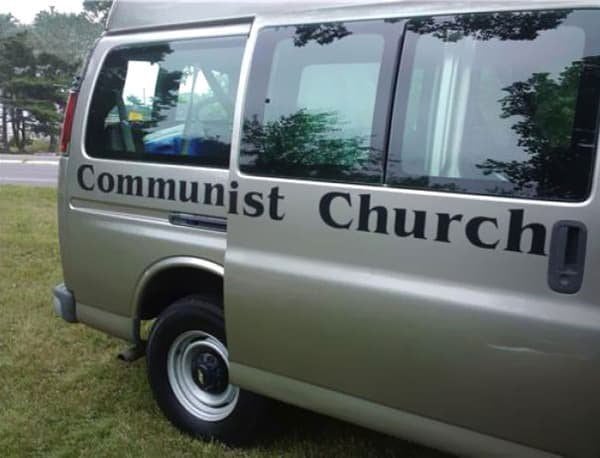 When creating a design, it's important to keep the canvas in mind- the object the design will be on. Whether it's a billboard, T-Shirt, or a church van, lay out every perspective that the design can be seen from… before you regret it. This is especially important when your "canvas" can change shape or be seen from many perspectives.
#2 Color and Line Placement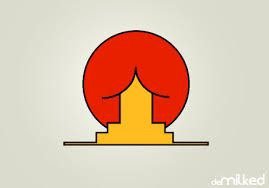 This fail is impressively horrible. You may notice that this innocent house in front of a sunset looks alarmingly like (ahem) something entirely different. Notice that this optical illusion is made entirely possible by the line placement of the "roof" and the red circle. A way to fix this design would be to straighten those curved lines or make the entire background red instead of having a black outline around the red circle. The enclosed circle has the same weight and color outline as the roof. This causes us to see it as one shape instead of a roof and a sun.
Fun Fact: Red is the most visible color to the human eye; this makes the design fail above even worse, as people are more likely to focus on the red shape than the intended focus (the house).
#3 Type Hierarchy & Punctuation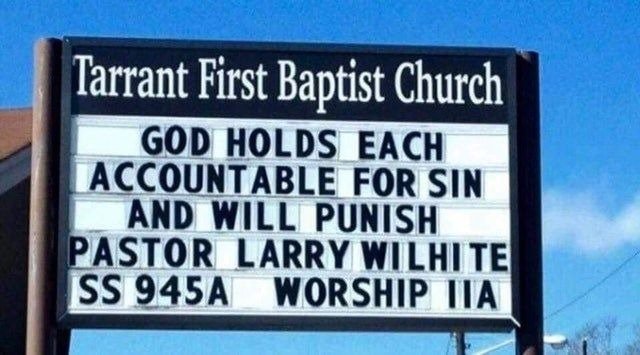 Poor Pastor Larry. Type hierarchy and lack of punctuation is the problem here. When all the text looks the same, it runs together, leaving one wrongfully punished pastor. See an example of right vs wrong type hierarchy:
Wrong:
WHY PUNCTUATION HEIRARCHY AND SPACING IS IMPORTANT WITHOUT PROPER PUNCTUATION AND SPACING ALL YOUR WORDS LUMP TOGETHER IN A HARD TO READ EASILY MISUNDERSTOOD CHUNK OF TEXT THE READER DOESN'T KNOW WHEN TO STOP OR IF YOU'RE MAKING A NEW POINT CAUSING FAILS LIKE WITH THE POOR PASTOR ABOVE.
Correct:
Why Punctuation, Hierarchy, and Spacing is Important:
Without proper punctuation and spacing, all your words lump together in a hard to read, easily misunderstood chunk of text. The reader doesn't know when to stop or if you're making a new point, causing fails like with the poor pastor above.
#4 Double Check for Cultural References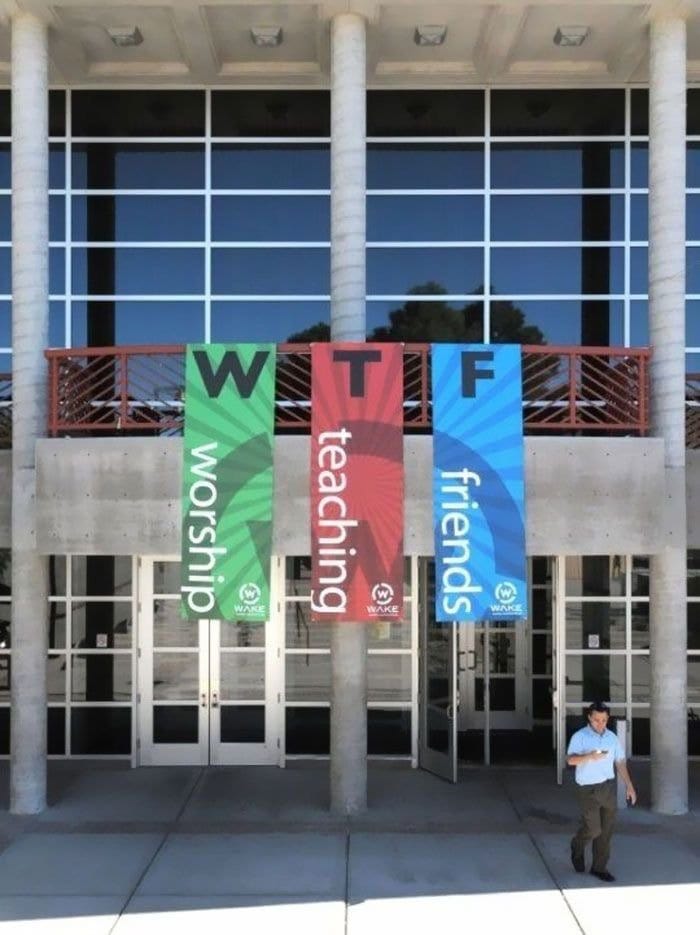 This is a classic case of when a designer is out of touch with cultural references. Clearly this otherwise cool concept was sabotaged by the letters unknowingly spelling out the acronym for a popular swear phrase. Seen again here below: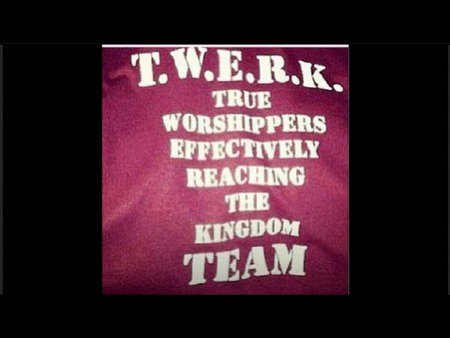 Either this team didn't realize the pop culture reference, or they have one unique way to worship. Double check with lots of people outside your group before moving forward with a design. A third, fourth, or even fifth pair of eyes will be able to tell you what you might've missed before.
#5 Placement is Key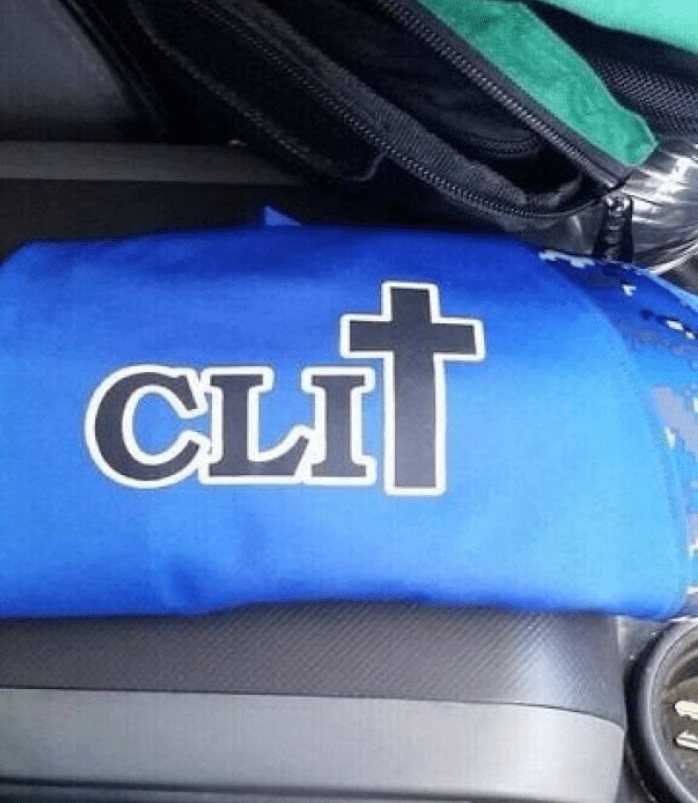 While the cross is always a good thing, knowing where to place it on your logo is essential… and that's all we're going to say about this one CLI ministries.
---
As devastating as these failures seem, each can be easily fixed using the explanations behind them with the help of a professional.

Want your church's design done right the first time? We've got you covered.
All Kick Print products come with 1 hour of FREE professional design service! Visit us here to get started.
Happy designing!
-JT